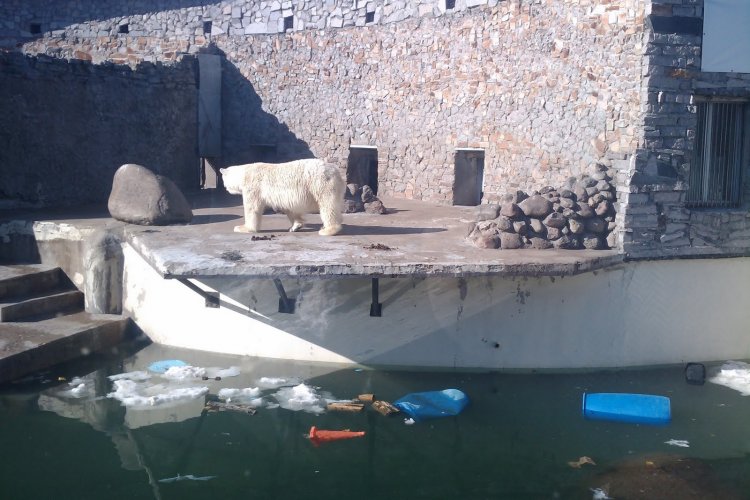 The zoological garden was opened in Alexandrovsky Park, Saint Petersburg, by the entrepreneur Julius Gebhardt and his wife Sophia "at their own risk and expense."
The then newspapers wrote, "Everything is very sweet, very beautiful and strong houses for the geese, goats and lions. Every house bears an inscription saying what lives inside. We liked a white peacock." However, a peacock could not attract the public alone. In the zoological garden, the owners opened a restaurant with the theme-based name "Zoology," built a summer stage and a winter theater, set up an orchestra and even an organ. The lights were changed in line with the fashion and technological advances. With all the side work, the owners did not forget about the purpose of the establishment — they bred animals the Petersburgers were familiar with and brought new exotic animals, such as leopards, giraffes, monkeys, and an anteater. The zoological garden had 1,160 animals by the end of the 19th century.
In 1918, the zoological garden was nationalized. In 1924, the city was renamed and so was the zoological garden. In 1952, the zoological garden became a zoo. It remains the Leningrad Zoo to this day even though the city regained its original name of Saint Petersburg. This name is kept in honor of the Siege of Leningrad, two dozens of the zoo employees who tried to save animals trapped in the city. Many of them were saved — Krasavitsa the Hippopotamus purchased before the revolution survived the Great Patriotic War. Bettie the Elephant, a favorite among the kids, was killed in an air raid on the night of 8-9 September 1941. Many zoo employees lived in the zoo together with the animals.
Today, the Leningrad Zoo is one of the world's northernmost and smallest zoos. More than 3,500 animals of 665 species occupy an area triple the size it had before the revolution. You cannot see them all at once but the polar bear is really worth seeing. The bear is reproduced in captivity and therefore was chosen to become a zoo logo.