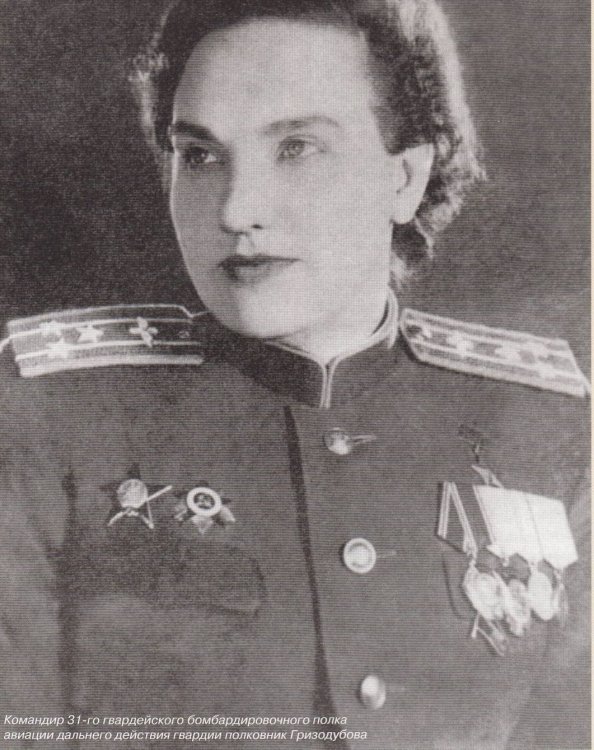 Valentina Grizodubova began flying having barely learned to walk. His father, the Russian aircraft designer, inventor and pilot Stepan Vasilyevich Grizodubov, first took his daughter into the skies before she was three years old. At fourteen, she was already piloting a glider on her own. Later she completed pilot training, flew around the whole country and set five world aviation records for light aircraft. She became famous nationwide after her non-stop flight from Moscow to the Far East aboard an ANT-37 Rodina (Homeland) together with Marina Raskova and Polina Osipenko. For that flight the girls received the title of Heroes of the Soviet Union – the first of women of the Soviet country to be awarded that title.
During the World War II, Valentina Grizodubova commanded long-range aviation and personally flew about two hundred combat missions.
Following her father, Grizodubova wanted to become an engineer and became one – after the war she led the Flight Research and Test Center, testing aviation radioelectronic equipment. And when she had to relax after flights or felt dispirited, Valentina Grizodubova played the piano for hours – back in her youth she graduated from a music school and was even enrolled in the conservatory.
Valentina Grizodubova a was brave woman, and it wasn't just in the air. She spoke boldly in favor of the repressed – and it is thanks to her, for example, that Sergey Pavlovich Korolev was relocated from Kolyma camps to a sharashka (that is, prison-quartered design bureau) under Andrey Tupolev's supervision.