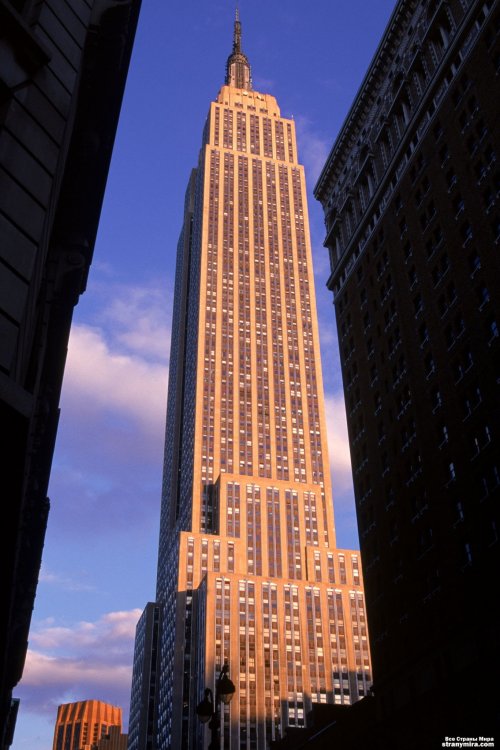 The contract for the construction of the famous Empire State Building was signed on the eve of the "black week" of crashes at the New York Stock Exchange that are considered as the beginning of the Great Depression. Despite the collapse of the economy, the building was built in 58 weeks – at a rate of almost two floors per week.
Referring to an achievement bordering on the impossible, the architect, William. F. Lamb and Starret brothers' construction contractors compared the project to winning a war. On the first day of May, the Imperial State Building (lending its name to the state of New York that Americans now call the Empire State) was officially opened. In a 30 meter long hall rising to three stories just about everyone could admire a panel depicting the eight wonders of the world – the 7 previously known with the Empire State Building added.
For those with insatiable curiosity, observation decks at 86th and 102nd floors offer amazing views of the City of Big Apple or Maxim Gorky's Yellow Devil, depending on one's background.