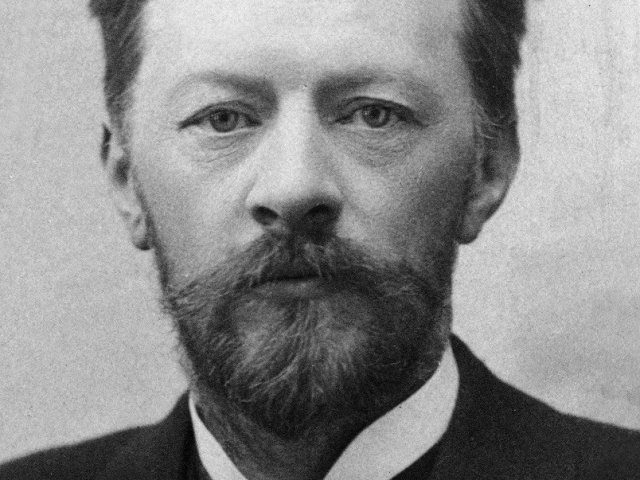 Official:
Vladimir Grigorievich Shukhov. August 16 (28), 1853 – February 2, 1939. Russian engineer, architect, inventor, scientist.
Corresponding Member (1928) and Honorary Member (1929) of the Academy of Sciences of the USSR, Hero of Labor (1932).
Life and Work:
1. When approaching Shabolovka street in Moscow, even under the ground, on a stained-glass panel at Shabolovskaya Metro Station, one can see what will face you in all its glory once metro doors close behind your back: the Shukhov Radio Tower. It is Vladimir Shukhov's best-known, but by far not the only brainchild.
2. Born into a family of a mayor of Grayvoron – a town in Kursk Governorate, he proved Pythagoras' theorem back in his teenage years – he was then a fourth-year student of St. Petersburg Gymnasium.
3. With such talents, Vladimir Shuknow surely did not miss his calling: from the gymnasium he went to Imperial Moscow Technical School.
4. He was awarded a gold medal without having to defend his thesis and sent overseas, to the USA, for internship. Then Shukhov returned and started practical work.
5. Engineer was a truly proud word, when impersonated by someone like Shukhov. There is countless proof: the ceiling of Petrovsky Passage, Upper Trading Rows, the hall of Glavpochtamt and the platform of Kiyevsky Railway Station, tram depots in Moscow, the metallic carcass of the Muir and Mirrelees building, known in the USSR as the TsUM, five hundred bridges across Russia, water towers and elevators.
6. Vladimir Shukhov was the first in the world to use steel grid shells in the construction of buildings and towers. This support frame became broadly used only in the 21st century courtesy of famous architects Norman Foster and Buckminster Fuller. Thus, Shukhov was one century ahead of time: his patents are dated by the late 19th century.
7. For almost 40 years, Vladimir Shukhov worked at Alexander Bari's firm. "They say Bari exploited me," Shukhov recalled later. "It is true, but I also exploited him by making him fulfill my wildest suggestions."
8. It was Vladimir Shuknow who designed the first petrol pipe in Russia (Balakhny-Cherny Gorod) and supervised its construction. And the first mainland pipelines Baku-Batum (in 1907) and Grozny-Tuapse (in 1928) were also designed by Shukhov.
9. The invention of the cracking process of oil refining is also his achievement. Because of that, people even erected a monument to him on Turgenevskaya Square next to Lukoil building.
10. But – oh, the irony! – this incredible amount of useful and complicated work did not bring Shukhov the fame that just one construction in Shabolovka did. A supporting structure for radio station antennae had to be built amidst the Civil War. A reliable signal was needed to connect with Russian regions, as well as other countries.
11. Shukhov intended to surpass Eiffel's creation in Paris in height, but his dream did not come to life in steel, because the Soviet Union lacked the steel. So there remained six sections with the total height of one hundred and forty-eight meters.
12. Since 1922, the tower served the needs of radio, and since 1938, it became useful for budding television. It is also a study aid in advanced mathematics – whoever wants to see a hyperboloid of revolution of one nappe is welcome to Shabolovka. Here it is, piercing the clouds.
13. The hyperboloid tower in Shabolovka is not the first and not the only one in engineer Shukhov's creative life. Starting from Tsar's 1896 till Soviet 1930, over two hundred grid hyperboloid towers were built using Shukhov's designs. Not more than a tenth of them has reached our days.
14. Everyone knows the Shukhov Tower in Shabolovka, but the Shukov Tower on the Oka is mostly known to specialists in energetics. Based in Nizhny Novgorod Oblast, near Dzerzhinsk, it served as a supporting structure for a power line and was built according to GOELRO plan. And to art experts: the Shukhov Tower on the Oka is believed to be even more perfect than the tower in Shabolovka and recommended for inclusion in the UNESCO World Heritage List as an architectural monument of the Russian avant-garde.
15. Vladimir Shukhov worked a lot for the benefit of the Soviet country, and it acknowledged the scientist. In 1928, he was elected a Corresponding Member of the Academy of Sciences of the USSR, and, in 1929, he became its Honorary Member. In 1929, he also earned the Lenin Prize. That very year, 75-year-old Shukhov became a member of the Moscow City Council.
16. In very old age, Shukhov completed his last major work – in 1932, he participated in restoring the Ulugh Beg Madrasa in Samarkand, which had been damaged by strong earthquakes. The straightening of the north-eastern minaret, performed in accordance with Shukhov and architect M. Mauer's design, is globally acknowledged as a one-of-a-kind operation.
17. That same year, 79-year-old Shukhov attended the opening of the Soviet Cracking plant in Baku. He lived long enough to see the implementation of the project he designed back in his youth: complete processing of crude oil.
18. Vladimir Shukhov gave all rights to his inventions and all honoraria to the Soviet state. While he could have given them to his four children. His fourth child, Vladimir, died before his father.