Материалы по тегу «University Clinic of MSU»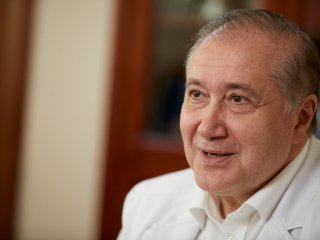 Conversation with Academician Armais Albertovich Kamalov, director at Medical Research and Education Center University Clinic of Moscow State University (MSU), head of Urology and Andrology Department at the Fundamental Medicine Faculty of MSU.
Журнал
«В мире науки»
Новый выпуск — №11 2021
Lectures
What saints did the conquistadors pray to and why did they decide to conquer Mexico? What was the ethnic, regional, and age composition of the Conquista?
Show all