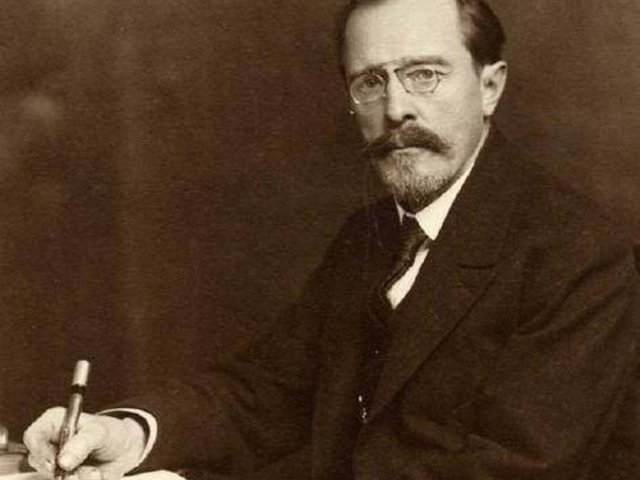 Official:
Sergey Mikhaylovich Prokudin-Gorsky. 18 (30) August, 1863 – September 2, 1944. Russian photographer, chemist, inventor, publisher, teacher and public figure, member of the Imperial Russian Geographical, Imperial Russian Technical and Russian Photographic Societies. A high color man.
Life and Work:
1. "Work in colors. Three- and four-color photography. Making art posters and open letters in colors from nature. Gold stamping. Exact reproduction of all kinds of pictures in color." The announcement dates back to the early 20th century. It was published by the chemist, inventor, and, which is most important, the pioneer of color photography in Russia Sergey Mikhaylovich Prokudin-Gorsky.
2. Surprisingly, two pioneers of new technologies were born in the ancient city of Murom at once. The countryman and senior contemporary of television inventor Vladimir Zworykin, Sergey Prokudin-Gorsky was born in Murom in the late summer of 1863.
3. The family estate of the Prokudins-Gorskys having the funny name of Funikova Gora was not a source of large capital even before the abolition of serfdom. Thus, Sergey decided to become a scientist rather than a landlord.
4. Prokudin-Gorsky was a Pushkin's schoolmate, that is, he studied at the same lyceum, but during the time when it was called Aleksandrovsky.
5. Prokudin-Gorsky studied from Mendeleev – it was he who sparked Saint Petersburg University student's interest in chemistry. However, Prokudin-Gorsky graduated neither from the university nor from the military medical academy where he also studied for some time.
6. The incredibly gifted Prokudin-Gorsky was taking painting lessons at the Academy of Arts and seriously studying music. Soon he had to terminate his violin classes: young Prokudin-Gorsky severely injured his hand at a chemical laboratory.
7. Prokudin-Gorsky married Anna Aleksandrovna Lavrova, the daughter of a famous Russian metallurgist and director of the Association of Bell, Copper and Steel Mills in Gatchina Prokudin-Gorsky joined the board of his father-in-law's enterprise.
8. While Prokudin-Gorsky was going up the ladder at the Demidov Poorhouse of Workers, the Imperial Russian Technical Society (IRTS) established a photography department thanks to Mendeleev's efforts. Sergey Mikhaylovich became a member of the IRTS photography department and published the first series of his works on technical photography aspects: On printing from negatives and On photographing via hand cameras.
9. Photography completely captured Prokudin-Gorsky – both scientifically-theoretically and practically. This was right the moment when his famous announcement appeared: the largest photographic authority in Saint Petersburg opened a color printing laboratory in 1901.
10. Prokudin-Gorsky was working on the problem of correct color reproduction at the laboratory of the Higher Technical School in Charlottenburg near Berlin under the guidance of Professor Adolf Miethe. And he brilliantly solved this problem: Sergey Mikhaylovich created his own recipe of an emulsion, in science terms – a sensitizer, ensuring the best color rendering for his time.
11. Then Prokudin-Gorsky, a respectable father of a family, an authoritative specialist in photography, began to travel around the Russian Empire and take photos in Crimea and Caucasus, in Finland and in Turkestan.
12. By 1909, Sergey Mikhaylovich had not only a collection of views of Russia but also worldwide recognition: success at exhibitions in Paris, Antwerp, and Nice. All enlightened Russians knew the color photo portrait of Leo Tolstoy by Prokudin-Gorsky. The Russian Photographic Society elected him as its honorary member in a company of the Lumiere brothers, and the IRTS photography department – as its chairman.
13. The beauty of the fatherland and his own results gave birth to a great dream – perpetuating entire Russia. What for? To make everyone, and primarily children, young people, see and fall in love with the country. Prokudin-Gorsky was rightly convinced that everyone familiar with his works would remember them forever.
14. Emperor Nicholas II supported the project and requested officials to help Prokudin-Gorsky with his travels. The photographer received two most valuable documents: permission from His Imperial Majesty to stay and take photos at any place and a decree of the minister, who, being focused on the monarch's will, requested all officials to assist Prokudin-Gorsky "anywhere and at any time." However, he was given no money, and so Prokudin-Gorsky had to pay for all his travels and camera work on his own.
15. "My work was ... very difficult, it required great patience, knowledge, experience and often a lot of effort," the photographer later recalled. "I had to take pictures in different and often very severe conditions, and then, in the evening, I had to process them in a car laboratory, but sometimes my work continued till late night, especially if the weather was unfavorable and I had to find out whether it would be necessary to repeat camera work with different lighting before leaving for the next destination. Then I was making copies from my negatives upon the road and entering them into albums."
16. The camera work continued till the World War: Mariinskaya water system, metallurgical Urals, Caucasus, Turkestan, Volga, 1812 Patriotic War monuments. In total, Prokudin-Gorsky planned to take 10 thousand photos.
17. Before World War I, Prokudin-Gorsky patented a method of making cheap color film slides for cinematography in Germany, UK, France, and Italy.
18. During World War I, Prokudin-Gorsky was taking photos of military operations and training the first Russian pilots in aerial photography.
19. After the Revolution, Prokudin-Gorsky took part in creating a photo and film institute, but he left Russia in 1918.
20. His short travels led him to hospitable France loved by Russian intellectuals. His sons Mikhail and Dmitry also came there in 1922. And they came with a gift: 2,300 plates with photos. Beautiful Russia turned out to be unnecessary for the Bolsheviks. They did not allow only the images of facilities that were considered important for defense purposes to cross the border.
21. In 1922, Prokudin-Gorsky together with the Lumiere brothers created a photographic laboratory in Nice where his sons began to work. Till the middle of the 1930s, Sergey Mikhaylovich was engaged in enlightening activities in France and was even going to make a new series of photos of the artistic monuments of France and its colonies. This idea was partially implemented by his son Mikhail.
22. Sergey Mikhaylovich Prokudin-Gorsky died in Paris several weeks after the city had been liberated from Nazi troops. The last refuge of this remarkable artist and scientist is the Sainte-Geneviève-des-Bois Cemetery, "a Russian churchyard near Paris."
23. After his death, the inheritors sold the collection of negatives to the Library of Congress. Today we can see that Russia again – there have appeared new image processing computer technologies.