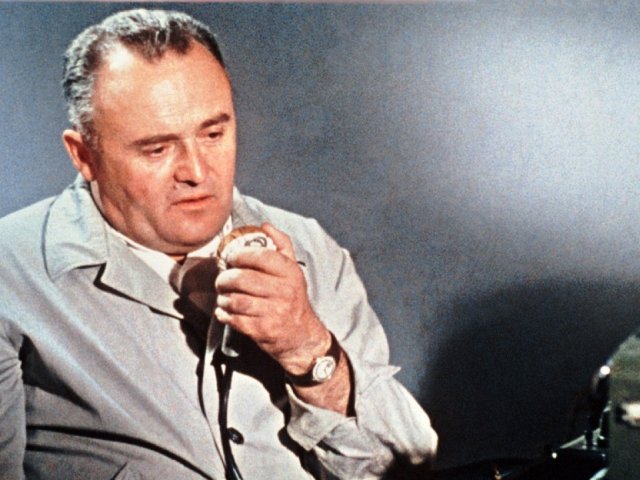 Official:
Sergei Pavlovich Korolev. December 30, 1906 (January 11, 1907) – January 14, 1966. Soviet scientist, design engineer, main founder of the production of rockets, space vehicles, and missile weapons in the USSR, founder of practical cosmonautics. Twice Hero of Socialist Labor, winner of the Lenin Prize, academician of the USSR Academy of Sciences.
Life and Work:
1. According to the staff schedule, every USSR design bureau had its own chief designer. But there was only one Chief Designer – Sergei Pavlovich Korolev. Everyone knew about him, yet no one knew him except his inner circle: he signed his rare popular articles in major newspapers as "Professor K. Sergeyev."
2. Even Sergei Pavlovich Korolev's birthday is unusual: the future legend of cosmonautics was born on the night of December 31, 1906. According to the Gregorian calendar, Korolev celebrated his birthday on January 12.
3. Sergei Korolev's father, Pavel Yakovlevich, worked as a Russian literature teacher, and his mother, Maria Nikolaevna, was from the family of a Nezhin merchant. Sergei spent his childhood in Nezhin with his grandparents.
4. It was there, in Nezhin, that Sergei Korolev learned about airplanes: the Russian pilot Sergei Utochkin performed a demonstration flight in Nezhin in summer of 1911.
5. The same summer, Serhey, who was not yet five, made an airplane model. "Very beautiful," he boasted to his mother.
6. Surprisingly, Korolev's first education was in construction – he graduated from a professional school in Odessa, where his mother and stepfather lived. But the passion for airplanes lingered: at the age of 17, Sergei Pavlovich designed a project of an original non-motorized aircraft.
7. Eventually, aviation won him over: Korolev entered the Department of Aviation of Kyiv Polytechnic Institute. He got interested in gliding there.
8. In 1926, Korolev moved to Bauman Moscow Higher Technical School. He was attracted to Moscow – the best aircraft designers and scientists worked there; the famous TsAGI – Zhukovsky Central Aerohydrodynamic Institute was located there.
9. Koroloyv defended his graduation paper under the famous Tupolev's guidance. The SK-4 aircraft clearly demonstrated that it was a talented aircraft designer who got the diploma.
10. In spring of 1929, Korolev read Tsiolkovsky's book Issledovanye mirovykh prostranstv reaktivnymi priborami [Exploration of Outer Space by Means of Rocket Devices] and in the same year went to Kaluga to meet the author. That was how Korolev got carried away with the idea of creating rockets.
11. Together with Friedrich Zander, Sergei Korolev established the Group for the Study of Reactive Motion (GIRD) at Osoaviakhim. Evil tongues deciphered GIRD as "group of engineers working for free."
12. Indeed, Korolev was ready to work for free from morning till night. GIRD became his technical and managerial university – 26-year-old Sergei Pavlovich was appointed its head. He plunged headlong into the organizational and scientific activities.
13. In 1933, under the leadership of Korolev, the head of GIRD, the first Soviet liquid-propellant and hybrid-propellant rockets were launched.
14. GIRD and the Leningrad Gas Dynamics Laboratory were transformed into the Rocket Research Institute, where Korolev headed the Rocket Aircraft Department.
15. By 1938, the department headed by Korolev, had developed projects of long-range liquid-propellant cruise and ballistic missiles, aircraft missiles for firing at air and ground targets, and anti-aircraft solid-propellant missiles.
16. In the same 1938, Sergei Korolev was arrested. The trial took a couple of minutes. The sentence was as follows: "for participation in a terrorist and sabotage Trotskyist organization operating in the Research Institute No. 3 of the People's Commissariat of Defense Industry, for disrupting the development and delivery of new weapons to the Workers' and Peasants' Red Army, Korolev Sergei Pavlovich is to be sentenced to ten years in prison, five-year deprivation of civil rights, and confiscation of all property." He was lucky not to be executed: of all the Institute leaders, only he and V. Glushko survived.
17. Prisoner Korolev was sent to Kolymlag. On the Kolyma, he mined gold, and in the morning, he did exercises – preserved himself as a human being.
18. Korolev had supporters: pilots Grizodubova and Gromov, as well as aircraft designer Tupolev, who was also kept in the Lubyanka hell, but in the "first circle," that is, in the prison research institute, so-called "sharashka." Tupolev headed a sharashka secretly designated as TsKB-29 and created the legendary Tu-2 behind the barbed wire fense.
19. Sergei Korolev also took part in the Tu-2 bomber chronicle. Tupolev's request was granted, and Korolev was moved from Kolyma to Moscow via Vladivostok. He almost died along the way: the steamer, which he missed, sank along with all the prisoners.
20. By mid-1944, it was clear that the war would end soon. Who would deal with captured equipment, if all the specialists were in camps and sharashkas? All designers were released at once. Innocent, but not vindicated, Korolev was released in Kazan – that is where the sharashka headed by Glushko, here he served his term, was located. He was rehabilitated in 1957 – the year when the first artificial satellite was launched.
21. After the war, Korolev was dressed in a brand-new military uniform and sent to Germany to deal with V rockets.
22. The list of missile weapons created by Korolev can take a couple of pages. Ballistic, strategic, intercontinental missiles, all these Rs and Ns with different numbers – all these things, developed under his guidance and based on his ideas, reliably protected the country.
23. Meanwhile, Korolev dreamed of other worlds. He believed that only space could give the country a perspective – teach it high technologies, test these technologies and make them work for Earth.
24. Korolev explored space at an extremely fast pace. On October 4, 1957, the first artificial Earth satellite was launched from Baikonur; on January 2, 1959, a rocket was launched towards the Moon; on February 12, 1961, an interplanetary station was sent to Venus; and the following year, Sergei Pavlovich fulfilled his teacher Zander's deream: he launched an automatic unmanned station to Mars.
25. By this time, living creatures were already flying through space. Back in 1951, the pack of mongrel cosmonaut dogs was led by Dezik and Tsygan, who were sent to the near-Earth space by means of a high-altitude rocket. Then there were Laika, Belka and Strelka, Mushka, Pchyolka, Chernushka, Zvyozdochka...
26. Everyone knows what happened on April 12, 1961. To this day, Gagarin's flight is considered the most important event of the twentieth century that happened in the USSR. And this triumph was only stage one for Korolev: Titov, Nikolayev, Popovich took off after Gagarin, then Valentina Tereshkova broke the male monopoly on the cosmonaut profession, then there was the first group flight and the first spacewalk...
27. Chief Designer's difficult nature was legendary: the power of reprimands that Korolev inflicted upon his subordinates was measured in "korolevs."
28. Korolev flew to Baikonur at night, so as not to lose precious working minutes.
29. Sergei Pavlovich started to work on the long-term orbital station and the lunar program, but did not complete the projects: the disease interfered with the plans. He did not survive the serious surgery. The founder of practical cosmonautics was buried on Red Square – the urn with his ashes is immured in the Kremlin wall.
30. Chief Designer lived in this world for exactly 59 years and 2 days. And he achieved enough to last another man's ten lifetimes. His heritage was 16 rubles 24 kopecks on his savings account and the entire world of science and technology that the word "cosmonautics" contains.
31. In 1996, the city of Kaliningrad in the Moscow Region – Russia's space capital – was renamed after Korolev. The city is home to TsNIIMash (Central Research Institute of Machine Building) with the famous Spacecraft Flight Control Center, Korolev Rocket and Space Corporation Energia – one of the leading rocket and space enterprises in the USSR and Russia, and other space industry enterprises.
32. Monuments to Sergei Korolev have been erected in three countries – Russia, Ukraine, and Kazakhstan; two of his houses have been turned into museums; an uncounted number of streets and squares are named after Korolev, as well as two research vessels, Akademik Korolyov and Akademik Sergei Korolyov.
33. Chief Designer's name is immortalized in space and in the mountains. Craters on Mars and on the far side of the Moon bear his name, as well as planetoid No. 1855 Korolev, Korolev Peak in the Pamirs, Sergei Korolev Peak in the Tien Shan and S. P. Korolev Peak in the Altai.