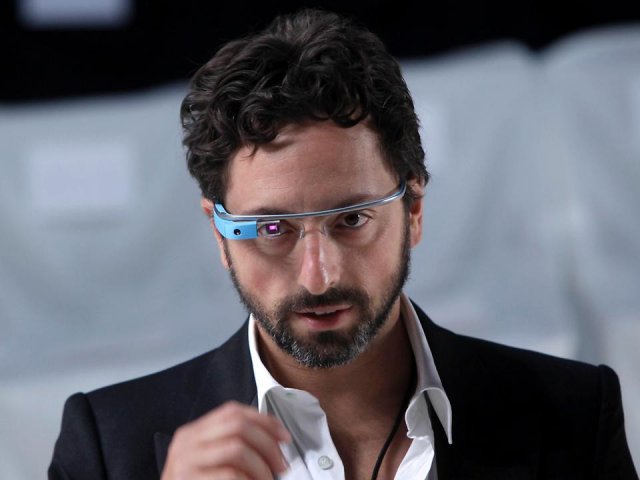 Official:
Sergey Mikhaylovich Brin. August 21, 1973. American entrepreneur and scientist in the field of computing, information technology and economics, developer and founder (together with Larry Page) of the Google search engine.
Life and Work:
1. Sergey Brin's parents, both mathematicians, emigrated from the USSR to the United States in 1979. Larry Page's father was a well-known American computer scientist who taught at the University of Michigan. This information was found using the Google search engine – the brainchild of these two people.
2. Sergey Brin is a billionaire, and he became one quite a long time ago: in his early thirties.
3. At the age of six, Sergey Brin was brought to the United States.
4. The family in which Brin grew up belongs to the scientific elite. His grandfather, Israel Abramovich Brin, was a candidate of sciences [PhD equivalent] in physics and mathematics and worked as an associate professor at Moscow Power Engineering Institute. His grandmother, Maya Mironovna Brin, was a philologist. Sergey's father, Candidate of Sciences in physics and mathematics Mikhail Brin worked as a researcher at the Research Institute of Economic at the State Planning Committee of the USSR, and after moving to the United States he started teaching at the University of Maryland. Now he is an honorary professor there. Sergey's mother, Yevgenia Brin, worked as a researcher at the Institute of Oil and Gas; in the United States, she took up climatology at NASA and is known for scientific works on meteorology.
5. For his ninth birthday, his parents gave Sergey an electronic computer. His grandmother used to lament, "Sergey has only computers on his mind. What will become of him?" Today we known what: Sergey Brin has been on the Forbes list of billionaires for the last five years.
6. Sergey Brin showed his first outstanding capabilities already at the University of Maryland, where he pursued a bachelor's degree. He was awarded National Science Foundation fellowship.
7. At the prestigious Stanford University, Sergey Brin impressed the teachers not so much with his achievements in computer science, but with a list of courses he selected: dancing, gymnastics, yachts, advanced swimming.
8. He failed to swim away from life's purpose, though: at Stanford, Brin met Larry Page. The two friends shared a common scientific interest. "When we set out in the kind of early Web days, we didn't decide to do online horoscopes or invitation services, but search, which is about information, which can make a real difference in people's lives," Brin later recalled.
9. The companions started with a search engine for the Stanford University campus. But the idea turned out to be much larger, and Google spilled out beyond the university limits.
10. On September 14, 1997, Brin and Page registered google.com. Today, Google is the most popular search engine in the world and processes over a billion queries a day! Google is the second most valuable brand in the world – the company's market capitalization is estimated at $400 billion. The authors' claims, laid down in the name of the system, have come true. This is a slightly distorted word googol, which means a number – a one with a hundred zeros.
11. "The very name of our company reveals its goal – to achieve significant results by means of intelligent technologies, starting small," the creators say. Indeed, they succeeded: now even Russian has the verb guglit [to Google], that is, to search on the Internet. And the generation of searchers is now called "the Google generation."
12. At the same time, the Google owner is the most atypical billionaire in the world. Sergey Brin is still simple, loves sports, and appreciates humor very much.
13. Brin and his partner never miss a chance to make a joke, even where there seems to be no room for humor. When Google was preparing to list its shares on the stock exchange, Brin and Page filled out the US Securities Commission forms. When asked about the approximate earnings expected from selling the shares, they gave a reply accurate to one dollar. The joking businessmen filled the field of the serious document with the number e – the base of the natural logarithm – multiplied by one billion, that is, 2718281828.
14. Sergey Brin is the embodiment of the American dream, a man whom George Bush cites as an example of how useful immigrants are to the country.
15. Sergey Brin believes that "knowledge is always good, and certainly better than ignorance." The philosophical goal of his business is to organize the world's information and make it universally accessible and useful.
16. Today, Brin is rich and famous, and when asked by a journalist: "Why do you work?" he replied: "I enjoy my work. It doesn't matter whether I'm rich or not, I'm happy because I enjoy what I do. And this is actually the main wealth."
17. Sergey Brin's articles are regularly published by leading American academic journals; he frequently speaks at various national and international scientific and technological forums.
18. Sergey Brin's company spends huge sums on charity. Over 20 years, it will spend $20 billion.
19. Brin's interests go beyond information technology. Sergey is particularly interested in projects related to solving the world's energy and climate problems.
20. The most famous scientist in the field of information technology today has two children, a son and a daughter. He divorced their mother.