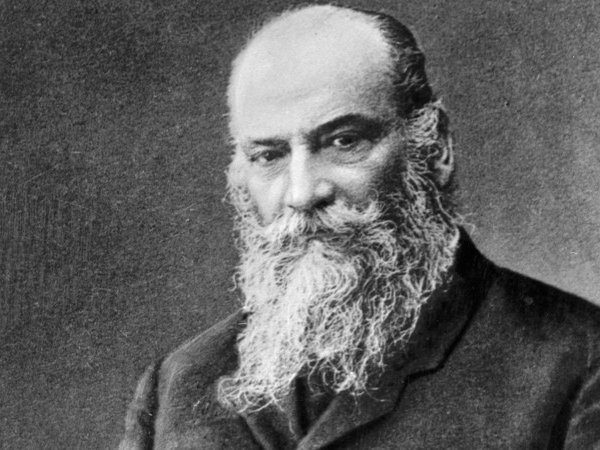 Official:
Nikolay Yegorovich Zhukovsky. 5 (17) January 1847 – 17 March 1921. Russian mechanic, founder of aerodynamics. Corresponding member of the St. Petersburg Academy of Sciences.
Life and Work:
1. One of the most famous creators, he never had a chance to use his creation. He left us a new branch of science and a name for a city near Moscow. This person is Nikolay Yegorovich Zhukovsky. He is also known as "Father of Russian Aviation" and the founder of aerodynamics.
2. His student, Academician Leonid Samuilovich Leibenzon, described Zhukovsky's contribution to science in a succinct manner: "We cannot say that there is a school created by Nikolay Yegorovich Zhukovsky; more correctly, there are many schools, many scientific directions created by the genius of Zhukovsky, whose giant mind for the first time after Galileo managed to embrace the grandiose science of mechanics in its entirety."
3. The scientific and technical genius was a hereditary engineer. Nikolay Zhukovsky was born under Tsar Nicholas I – in 1847 – in the family of a military railway engineer in the Orekhovo estate near Vladimir. Now the estate is a house-museum of the scientist.
4. Zhukovsky Jr. had no means to follow in his father's footsteps, that is, to enter the St. Peterburg Institute of Railway Engineers. He chose Moscow University, where the tuition fees were significantly lower. There, the future great scientist studied physics and mathematics – sciences close to engineering.
5. During his student days, Nikolay Zhukovsky was poor: he lived half-starved, suffered from cold in winter, and had to give lessons to pay for his studies and help his brothers, who also studied in Moscow.
6. After graduating from the university in Moscow, Zhukovsky tried to make his youth dream come true and entered the St. Petersburg Institute of Railway Engineers. But he had to leave the studies: his health, undermined by the challenging student years in Moscow, was even more weakened by the damp climate of St. Petersburg. The student also had problems with drawing.
7. To improve his health, Nikolay Yegorovich went to his parents, to the Orekhovo estate near Vladimir. There he decided to focus on science. And so it turned out: all his life Nikolay Yegorovich Zhukovsky was engaged in science and teaching – at the Moscow Higher Technical School and at his alma mater, Moscow University.
8. We can find it amusing, but this was the reality of his time: Nikolay Yegorovich not only pursued science, but also moved up the state servant ladder: in 1893, he became Active State Councilor. A year later, the professor was elected a corresponding member of the St. Petersburg Academy of Sciences.
9. The students adored Nikolay Yegorovich – they were attracted to his powerful genius.
10. The father of aviation uttered his most famous phrase in 1898 during the lecture on aeronautics. Nikolay Yegorovich shocked the audience: the man is seventy times weaker than not even the eagle, but the sparrow in terms of the ratio of the muscle weight to the body weight. What, then, is there to hope for? Here's what: "Man will fly through the power of his mind, not the strength of his muscles."
11. Relying on the power of his mind, Zhukovsky gave mankind theoretical foundations of aerodynamics. The modern aviation science is based on his works.
12. In 1902, under his leadership, the first Russian wind tunnel was built in Moscow University – an installation for the experimental study of phenomena that occur when air flows around aircraft. For lack of space, a tunnel about seven meters long was installed in the lobby. Together with volunteer assistants and students, Zhukovsky studied how glider models, kites, and stuffed birds behave in the tunnel.
13. People from all over Moscow came to see the strange contraption. Dmitry Ryabushinsky – a student and a son of a millionaire manufacturer – was one of them. Later he built an aerodynamic laboratory for Zhukovsky in the village of Kuchino near Moscow.
14. It was there in Kuchino, on a winter walk, that Zhukovsky came up with the idea that gave rise to the famous wing lift formula. This moment, Zhukovsky became the father of not only Russian, but also all aviation on Earth.
15. In 1908, Nikolay Zhukovsky founded an aeronautics section at the Moscow Higher Technical School. It was a real talent factory: future scientists and aircraft designers Alexander Arkhangelsky, Vladimir Vetchinkin, Boris Stechkin, Boris Yuryev, Alexey Tupolev and others attended the section.
16. During World War I, Zhukovsky worked on the theory of bombing. He also trained military personnel: he taught courses in ballistics and aeronautics.
17. Nikolay Yegorovich was not officially married, but his partner bore him two children – a daughter, Elena, and a son, Sergey. Elena later married Zhukovsky's student, famous helicopter designer Boris Yuryev.
18. In November 1920, the Revolutionary Military Council of Soviet Russia approved the order regarding the Red Air Fleet Institute. Zhukovsky became its first rector. Then the institute turned into the Air Force Academy, which was named after its first rector.
19. On the occasion of the 50th anniversary of Professor Zhukovsky's scientific activity, on December 3, 1920, a special resolution of the Council of People's Commissars was issued and signed by Lenin. Zhukovsky was allowed not to give academic lectures, he received a monthly salary, a prize was established in his name, and it was ordered to publish his works. And, most importantly, he was awarded with a title. Ever since that moment Nikolay Yegorovich have been called the "father of Russian aviation."
20. And his student, Alexey Tupolev, awarded Zhukovsky with a city. He moved the Central Aerohydrodynamic Institute, which they created together back in 1918, from Moscow to the Moscow Region, and named the city that had sprung up around the institute after the father of Russian aviation – Zhukovsky.