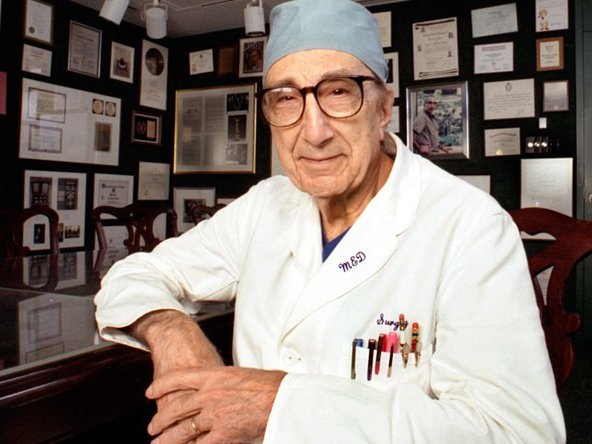 September 7, 1908, is the birthday of the prominent American cardiac surgeon Michael Ellis DeBakey. His name is associated with both cardiac and vascular surgery. His genuine interest in medicine once laid a strong foundation for his becoming an outstanding cardiac surgeon. Upon finishing grade school, DeBakey entered the private Tulane University (the most popular higher education institution in New Orleans, Louisiana). Alton Ochsner and Rudolph Matas, famous surgeons, true professionals with skillful fingers, were his teachers. Successful internship and residency led Michael Ellis DeBakey to Charity Hospital as his first job. He continued his training at the University of Strasbourg under the direction of René Leriche (French surgeon and physiologist), and at the University of Heidelberg under Martin Kirschner (German military doctor). Those two great surgeons decided the fate of the future cardiac surgeon.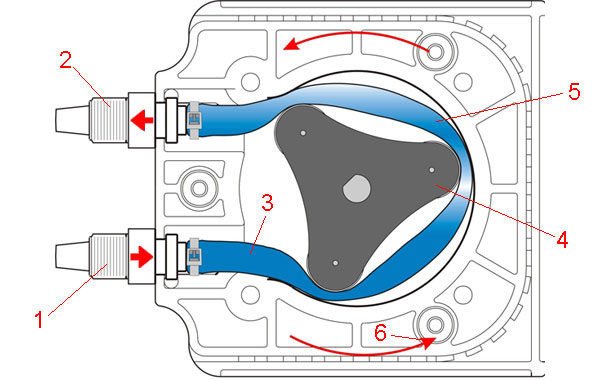 From 1937 to 1948, DeBakey worked at the medical department of his first medical school – Tulane University. He invented a roller pump there, which later became the core of most medical devices (heart-lung machine, kidney machine, and infusion pump), as well as a special needle for blood transfusion, a colostomy clamp, and a needle holder for a vessel suture. 
During the course of a joint research supervised by Alton Ochsner, Michael DeBakey was the first to find a link between smoking and lung cancer. The idea was confirmed a few years later. 
At the start of World War II, DeBakey was sent to serve at the Surgical Consultants' Division of the US Army General Staff. He became director of the division in 1945. After the war, Michael DeBakey went to Europe to work on rehabilitation of the wounded. That was when he developed his system of mobile army surgical hospital units, which saved thousands of lives. After Europe, the cardiac surgeon went to Houston (Texas), to Baylor College of Medicine (the world's largest medical school, which includes, inter alia: Texas Children's Hospital, MD Anderson Cancer Center, and the Menninger Clinic). In that college, DeBakey worked as a cardiovascular surgeon. He became the first cardiac surgeon to successfully perform сoronary artery bypass graft surgery. He also successfully performed carotid endarterectomy and blood vessel replacement. 
Michael DeBakey's career as a surgeon spanned 75 years. He reportedly operated on more than 50,000 patients, including several heads of state. "Once you incise the skin, you find that they are all very similar," the cardiac surgeon would say.
In 2003, aged 95, DeBakey was awarded the Lomonosov Gold Medal (the highest award of the Russian Academy of Science) for "outstanding achievements in heart surgery." And in 2007, Michael DeBakey received the Congressional Gold Medal (the highest US award).
Famous quotes by DeBakey:
The worst thing, of course – and you're never quite prepared for it – is when the patient dies during the operation. You die a little every time that happens.

I scheduled my last operation when I was ninety. I just felt that I'd done enough and should turn it over to my colleagues. If you had a heart problem right now and needed an operation and I was the only doctor around, sure, I'd do it.

One of the rarest things that we do is think. I don't know why people don't do it more often.  It doesn't cost anything.  Think about that.
Based on open sources.
Source of the image in the text.
Source of the image on the homepage.