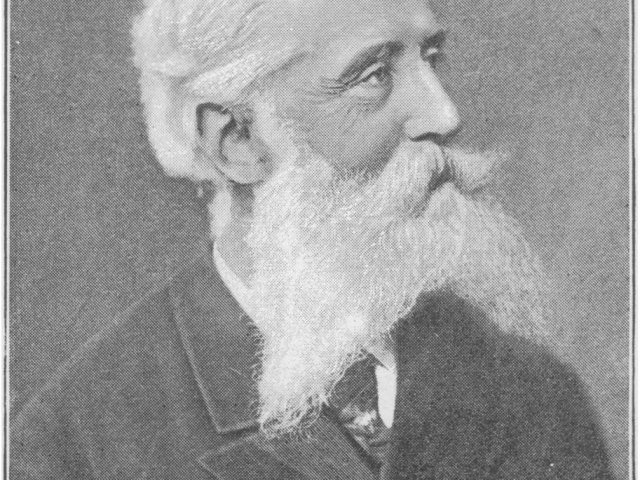 Official:
Friedrich August von Esmarch. 9 January 1823 – 23 February 1908. German surgeon, one of the aseptics, antiseptics and disaster medicine pioneers. Renowned for the irrigator.
Life and Work:
1. Esmarch earned our long fond memory because he invented an arresting bleeding tourniquet, an elastic bandage and introduced an anesthetic mask into the medical practice. But all these things never inherited his name. But an irrigator invented by Esmarch was named in his honor. However, no one uses it to irrigate fields, the Esmarch irrigator is intended for emptying of bowels.
2. Esmarch became widely-known in Europe thanks to his textbooks: First Aid on the Battlefield and First Aid to the Injured.
3. Friedrich von Esmarch was born into the respectable family of the district physician in Tönning, not far from Kiel. There were lawyers and pastors in the old Schleswig-Holstein family but Friedrich chose the father's path.
4. Esmarch studied medical practice at Kiel and Göttingen. The future scholar paid special attention to surgery as he spent all days at a hospital of his teacher, professor Bernhard von Langenbeck and became his assistant after graduation.
5. During the First Schleswig War of 1848-1850, the military doctor von Esmarch was taken prisoner and upon release he became an assistant to the surgeon Stromeyer at the Kiel surgical hospital.
6. In 1854, Esmarch took over this surgical hospital and remained in that position for more than four decades until almost the end of the century.
7. Esmarch's peaceful studies were every now and then interrupted by his military assignments because he witnessed plenty of wars. Esmarch worked in theaters of operations during the First Schleswig War, German War, Franco-Prussian War, made a great contribution to the development of the field surgery and rose to a high military rank.
8. Today, only medical historians remember that Esmarch was Major General. More importantly, the title of the aseptics and antiseptics pioneer which Esmarch earned in the public mind. In the line of his duty, he studied the military sanitation and succeeded in this area.
9. As the chief physician of the active army during the Franco-Prussian War, Esmarch organized teams of volunteer medics from among civilians. Among other vital contributions of the scholar to the disaster medicine is the triage system for the soldiers wounded on the battlefield. First aid dressing packages, hospital trains – Esmarch's innovations are too many to be listed.
10. Esmarch's first wife was a daughter of his superior and colleague Stromeyer. After her death, he married his highborn patient, princess Henriette von Schleswig-Holstein-Sonderburg-Augustenburg. Thus, the physician intermarried into the German imperial family and Wilhelm I raised him to nobility in recognition of his merits and in honor of his wedding.