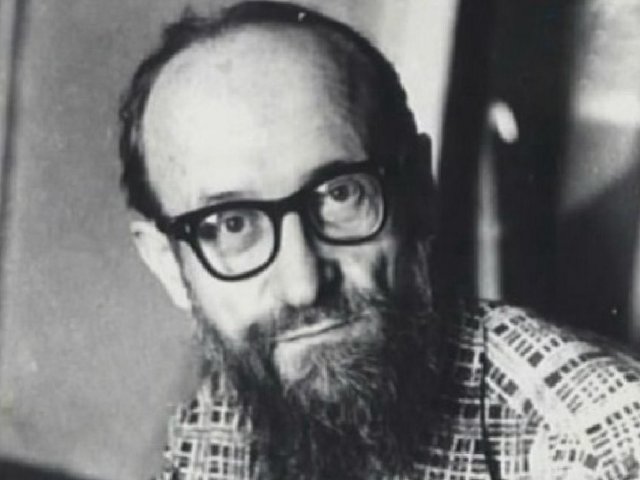 The encyclopedia man, PhD (History), author and creator of dictionaries and reference books, expert in heraldry, symbolism and emblematics – his most famous publication is Dictionary of International Symbolism and Eblematics. He is also a well-known popularizer of the world cuisines and specialist in international relations history and cooking. By now most of the readers have guessed who we are going to talk about. William Vasilyevich Pokhlyobkin is a man who revealed the uniqueness of cooking in a different way with his scientific view. The heritage of William Vasilyevich includes more than 40 books and 600 articles, translated into 16 languages, including Norwegian, Hungarian, and Chinese.
William Pokhlyobkin was born in Moscow into a family of a revolutionary. His father, Vasily Mikhailov, once took the pseudonym of Pokhlyobkin. As William Vasilyevich later said, his great-grandfather was a peasant and served as a cook. He always cooked different soups: "No one else in my family had an aptitude for cooking. I seem to have something passed on to me, something in my fingertips."
In 1941, right after finishing school, William Pokhlyobkin volunteered for the front and went through the Great Patriotic War as a scout. He was fluent in Italian, Serbo-Croatian, and Swedish, and during the war he mastered German as well. After a severe concussion, Pokhlyobkin joined the regimental staff, where he worked as a translator and also kept order in the soldiers' kitchen. "The skills and talent of a cook were not the least of the factors contributing to the soldiers' combat performance. The food had a purely emotional effect on morale, helping forge victory," William Vasilyevich claimed. 
In 1945, he entered the School of International Relations at MGIMO University. After a successful defense of his PhD thesis, he was hired by the Institute of History of the USSR Academy of Sciences. He was engaged in research activities for 13 years there. From 1955 to 1961, he headed the Scandinavian Digest journal. After leaving the journal, he began teaching at MGIMO University, Lomonosov Moscow State University, and the Diplomatic Academy of the Ministry of Foreign Affairs from 1963 to 1968.
William Pokhlyobkin's scientific and educational articles on heraldry and emblematics, history, theory and practice of culinary arts were widely published in all contemporary periodicals of the time. Most of his scientific and historical works are devoted to the Scandinavian countries and Russian-Scandinavian relations. In addition, William Vasilyevich wrote 105 articles for encyclopedias – the Great Soviet Encyclopedia, the Historical Encyclopedia, the Encyclopedia of Philosophy, and the Dictionary of Diplomacy. He wrote both popular science books and individual stories on geography, history, art, foreign policy, international law, the attributes of state power. William Pokhlyobkin's popular scientific articles and books were widely published in languages of the near and far abroad: Chinese, Croatian, Danish, Dutch, English, Estonian, Finnish, German, Hungarian, Latvian, Lithuanian, Moldavian, Norwegian, Polish, Portuguese, and Swedish. 
He is best known for his culinary studies. William Pokhlyobkin was a researcher and popularizer of cooking, studying gastronomic history, the semiotics of cuisine, and culinary anthropology. In his books, he spoke not only about products and cuisine, but also about historical, geographical, technological, and other fields. As for cooking, Pokhlyobkin came up with numerous cooking tips and recipes, ranging from rather complicated to the most basic ones. And all of them are used by readers to this day. 
Based on open sources.
Source of the photo in the text and on the homepage – William Pokhlyobkin