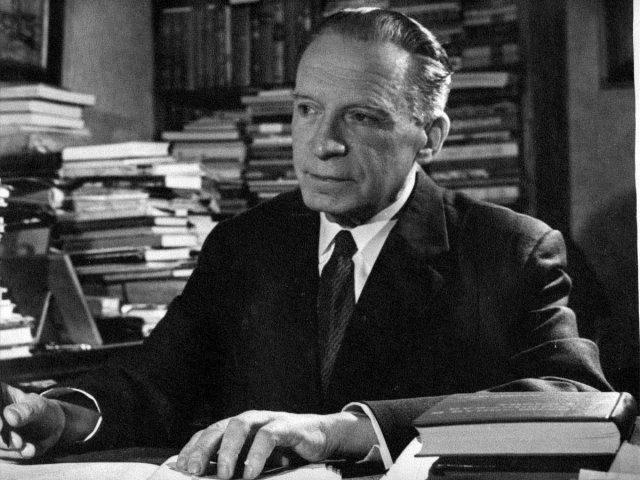 Official:
Alexander Leonidovich Chizhevsky. January 26 (February 7), 1897 – December 20, 1964. Soviet scientist, biophysicist, one of the founders of heliobiology, aeroionification and electrohemodynamics, inventor, philosopher, poet, artist. Full member of 18 academies of the world. Honorary professor of universities in Europe, America, and Asia.
Life and Work:
1. It is said that in ancient times, a spear was fixed on one of the bastions of the Duino castle near Trieste on the Adriatic Sea. When a glow appeared on the tip of the spear, a special sentry rang the bell, warning the surrounding residents and fishermen of the impending bad weather. In 1897, a man was born who later became interested in why the vegetation around the spear was much richer than at some distance from it. This man's name was Alexander Leonidovich Chizhevsky.
2. It is quite possible to call him a hereditary scientist: Alexander Leonidovich Chizhevsky's father, Leonid Vasilyevich Chizhevsky, a military artillerist and later a general, was engaged in inventions in the field of rocket weapons. Among other things, he invented an artillery protractor for firing at invisible targets from masked positions and a device for destroying wire barriers. Leonid Vasilyevich became widowed early – Alexander's mother died of consumption when he was under one year of age.
3. The future scientist and inventor was raised by his aunt and paternal grandmother, Admiral Nakhimov's first cousin once removed. Both his teachers and his father gave the boy an excellent home education: he was taught music, foreign languages, and history.
4. At the Paris Academy of Fine Arts, seven-year-old Sasha Chizhevsky attended painting lessons by Edgar Degas' student, Gustave Nodier.
5. After his father's appointment to Kaluga, Alexander Chizhevsky entered a nonclassical secondary school. And in 1914, seventeen-year-old Alexander met a Kaluga teacher, Konstantin Eduardovich Tsiolkovsky, which was a significant event in the young man's life.
6. The forty-year age difference did not prevent the teacher and the student from becoming friends. Tsiolkovsky's influence on Chizhevsky cannot be overestimated. Under his influence, Alexander Leonidovich finally established himself in the idea that "People and all the creatures of the Earth are truly children of the Sun."
7. In the same year, Europe plunged into the chaos of World War I. Two years later, a student of two Moscow institutes at once – Commercial and Archaeological – got off to the front line against his father's will. He was wounded, shell-shocked, awarded the Cross of Saint George and returned to Moscow to defend his thesis on Russian lyrics of the 18th century.
8. In December of the same 1917, he defended his second thesis On Evolution of the Physical and Mathematical Sciences in Ancient World to get the degree of Master of World History. Moreover, in the following year, 1918, he defended the dissertation for the degree of Doctor of World History titled Research in Periodicity of the Global Historical Process at the Department of History and Philology of Moscow University. Thus, Chizhevsky became Doctor of History at the age of 21.
9. But the Sun did not let go: after all, as early as when he was in Kaluga, Chizhevsky suggested that fluctuations in the intensity of various processes on our planet are synchronous with solar cycles.
10. In his book Physical Factors of the Historical Process, Chizhevsky argued that such phenomena as epidemics, wars, revolutions and mass psychoses are associated with periods of the greatest activity of the Sun, when sunspots appear. "State authorities should be aware of the state of the Sun at any given moment. Before making this or that decision, the government has to inquire about the state of the star: is its face bright, clean or darkened by spots? The Sun is a great military and political indicator: its readings are infallible and universal."
11. You should not think that the historian, archaeologist, and specialist in Russian poetry proceeded to solving biophysical problems in an amateur way, without special education. As a free listener, Chizhevsky studied at the Department of Physics and Mathematics and at the Department of Medicine of Moscow University and attended lectures at Shanyavsky People's University.
12. Chizhevsky conducted the first experiments on the effect of air ions on living organisms at the laboratory of practical zoo psychology created by Vladimir Durov in his own menagerie.
13. The experiments in "Durov's Nook" were successful. Chizhevsky experimentally established that positively charged air ions influence living organisms in a negative way, while negatively charged ones are beneficial for them.
14. Alexander Leonidovich's research enjoyed interest abroad, the Council of People's Commissars established a special ionification laboratory, making Chizhevsky its director.
15. The large wheel covered with steel mesh hangs from the ceiling on massive porcelain power line insulators. An adjacent room contains a high-voltage power supply unit – a cabinet the size of a two-chamber refrigerator, which houses a powerful oil transformer and mercury rectifier lamps from a stationary X-ray machine. This is exactly how the famous "Chizhevsky Chandelier", or aeroionifier, which increases the concentration of negative oxygen aeroions in the air, originally looked.
16. In September 1939, the First International Congress on Biological Physics and Space Biology was held in New York; Chizhevsky was elected its Honorary President. The international congress appealed to the Nobel Committee, but Chizhevsky refused to be nominated for the Nobel Prize "for ethical reasons."
17. Alexander Leonidovich's scientific activity was repeatedly questioned. Here, for example, is the conclusion of the commission led by the famous A. Ioffe: "In public relations, Prof. Chizhevsky is a figure who disgraces the environment of Soviet scientists."
18. In 1942, Alexander Leonidovich Chizhevsky was repressed. Chizhevsky stayed in labor camps until 1950, and when the order for his release arrived, Chizhevsky submitted a report to his superiors with a request to be allowed to stay – he wanted to finish the experiments. After all, Chizhevsky made a fundamental discovery in Karlag – the structural and systemic organization of moving blood.
19. Sometimes it is reported that Chizhevsky was awarded the Stalin Prize in 1943, but this is a myth: the award was given to A. L. Chizhevsky's namesake, metallurgist and coke chemist, Academician of the USSR Academy of Sciences Nikolay Prokopyevich Chizhevsky.
20. A method of electrostatic painting invented by Chizhevsky is much less known than the famous "chandelier." Meanwhile, this method is now used at every large enterprise that deals with surface painting. Cars, planes, ocean ships, furniture, kids' toys – all this is painted in an electric field using Chizhevsky's method.
21. We are in turmoil, and the truth is clear, Simple, beautiful, like azure of the sky; What does a human being need? Silence, love, sympathy, and a crust of bread. This is just one quatrain from Chizhevsky's extensive poetic heritage. In the Ivdellag labor camp alone, he wrote more than 100 poems. But both collections that were published while he was alive were published much earlier: in 1915 and in 1919.
22. Painting also helped him survive the camps. During his life, he created about 2,000 works, three hundred of them – watercolors painted in the camps. No exhibitions were organized during Chizhevsky's lifetime, but after his death, art enthusiasts could have a look at his works at personal exhibitions in cities with which his fate was connected: in Moscow, Karaganda, and Kaluga.